QREX is a UK - based company providing software solutions form infrastructure o digital marketing for both established businesses and start-ups. 
The client required a more engaging approach than the existing corporate image - that appealed to a younger more savvy crowd. We began at mod boards to improve the overall look and feel.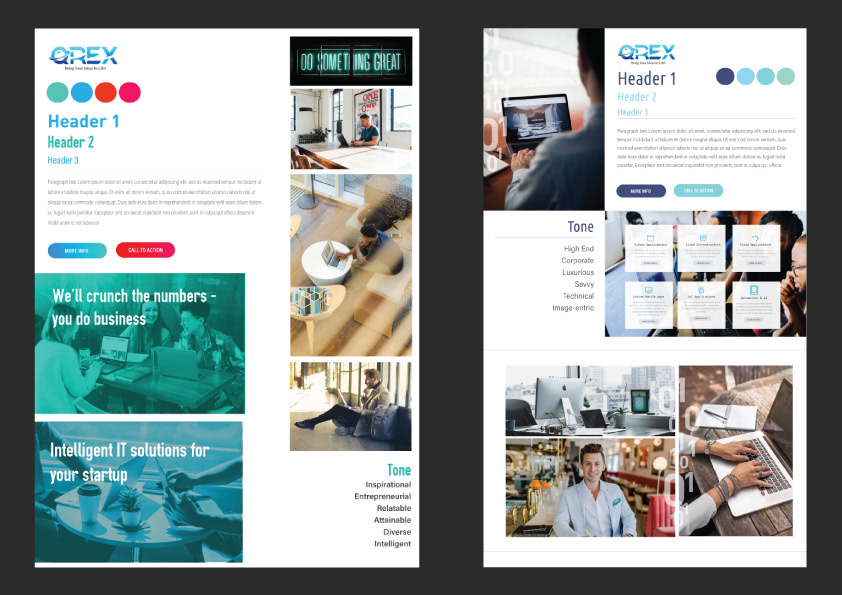 With the first option chosen, I set about optimizing the user experience by simplifying the site architecture to make for easier navigation in a more information-rich environment. I also worked with a copywriter to improve the copy from jargon to easily relatable but authoritative language.

Once approved, we added sample pages for the static services pages - once again simpifying the text as well as making it more engaging. We also broke up text with custom icons for animation.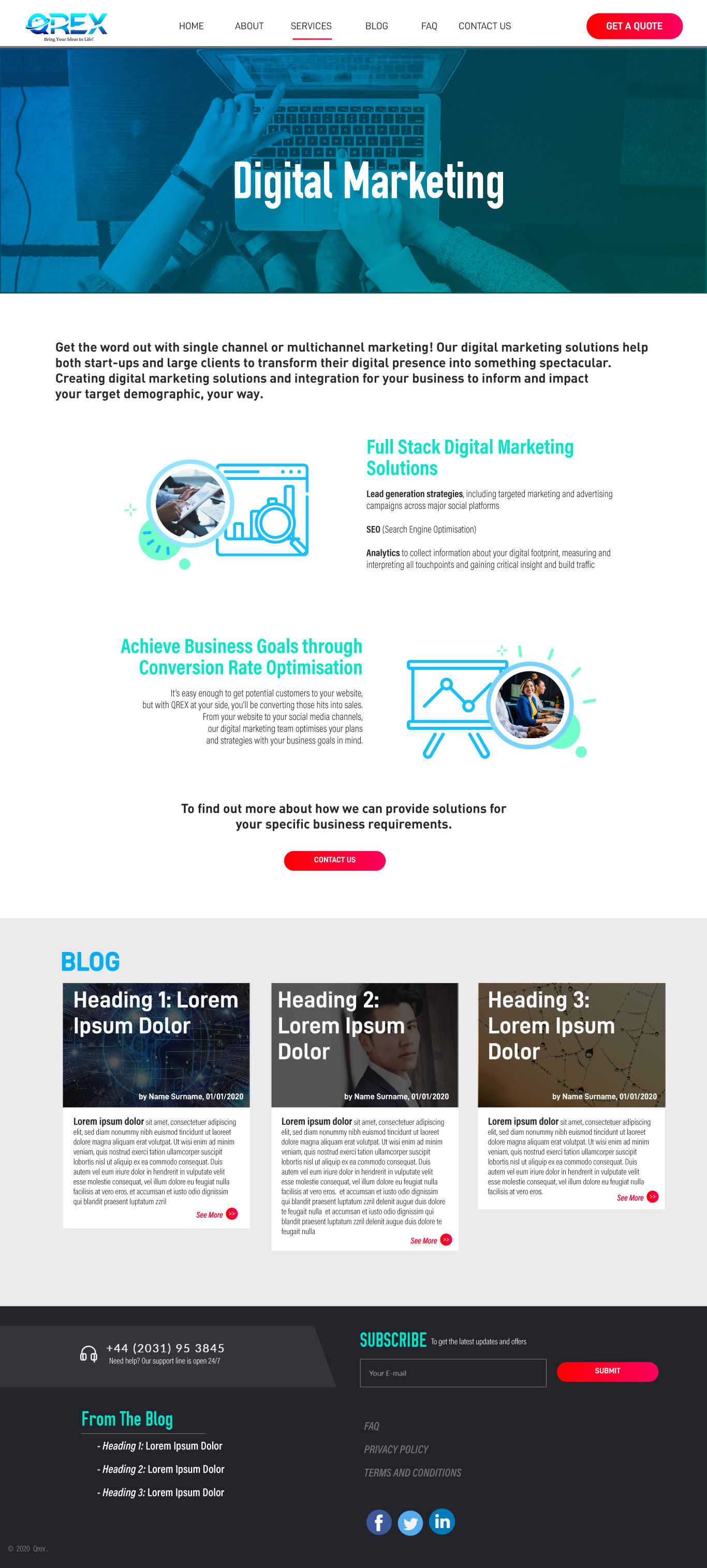 Lastly, I exported all assets, ready for dev.